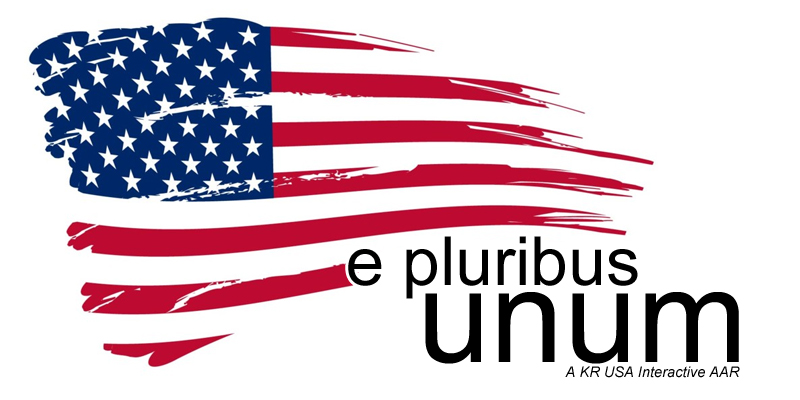 Blending the focus of the Month of Love with the focus of the Month  of  Black History, what do you get?  You get another question: What is there about your  deep ancestry , your present circumstances,  your future expectations that you love? For all of us who are believers,  love is the key to our time and experience – – past,  present and future.  God's love for us is the key  – – for his giving his only son as ransom for us; for his only Son,  Jesus,  enduring crucifixion for us;  for the Holy Spirit abiding with us, reminding us, showing us how to appropriate the unconditional love  of our Heavenly Father.  We, believers, can say in the words of the familiar hymn:
Love lifted me!  love lifted me!
When nothing else could help,
LOVE LIFTED ME!
Sharpening  this blended focus, we can think of our collective ancestry past – – the fortitude of the elders during the searing tumult they dealt with as they experienced the  middle passage, slavery, Jim Crow , the civil rights era, desegregation.  In deference,  we must pause to offer a PRAYER OF THANKSGIVING  for what God brought us through as the Black Race.  Let us pause now for a sanctified moment and offer a prayer for covering for you as you navigate these treacherous waters that we call life interactions:
As you  traverse the worlds within your sphere of existence:
At home , in personal relationships with family and friends
At your place of worship, your sacred space
At your place of employment, however you find yourself in the professional arena whatever/whoever occupies that space in your life right now
Go in the spirit of  Job 23:10  – When He has tested me, I shall come forth as gold.
And of Romans 8:28  –  All things work together for  good to them that love God,
to them who are the called according to his purpose.  This is our prayer.
Looking again, what can we see through this blended focus about our present, collective status as "African Americans"?  We see a race problem.  We see insightfully that our present existence in this country is an  amalgamation,  a "mixed bag."  That is,  we , self-identified black folks who now call ourselves  African Americans,  are in the process of combining with other "Place-name  Americans"   into a unified or INTEGRATED whole.   The coalescing has begun with such other  groupings as Native American,  Hispanic and European.  Let the process accelerate  until  every citizen of this country takes pride in the same place of origin, this sacred soil of these united states.  ONE nation,  indivisible,  under GOD!  The challenge for us in our time is to enhance this more comprehensive  vision of brotherhood.  In other words,  all the peoples who live in this "land of the free" must  come together, cohering,  as "United States-ans."   After all, we are the country of UNITED STATES on the continent of North America.   In fact ,  there exists a geographical Central America and a geographical South America.  There are even other sections of North America.  [e.g., Canada]  We, who reside in the United States, are not the only Americans.  We are the United States OF  [the continent of ]   America. Our challenge in this present era is to assert this corrective fact.   It is our herculean task to change the descriptive self-identification of citizens of this country to the true description  of  its legal residents:  United Statesans .  To be sure, we must pray for divine guidance and assistance  in order for this generation to achieve such a "sea-change" of our national self –identity,  yet with God all things are possible.  [Mark 10:27]
Yes, currently,  we do have a "race problem."  It will be fully dissolved in the future when we achieve the seamlessness of  complete  integration.  It will be a  time that  Dr. Martin Luther King, Sr.  longed to see  when individuals  will be judged "by  the content of their character."  It will be a time when persons will not be judged by their geographical origin but by all  the  intrinsic value that each person has  because we all exist on the this planet.  What's love got to do with this kind of existence?  Our past?  Our present?  Our future?  The answer:  much, indeed!
LOVE WILL GIVE US STRENGTH FROM THE PAST.
LOVE WILL SUSTAIN US IN THE PRESENT.
LOVE WILL BE US HOPE FOR THE FUTURE,  FOR OUR TOMORROW.
God has put hope in each of us and has given us  the Word that supports our hope:  Listen:
Now hope does not disappoint, because the love of God has been poured out  in our hearts by the Holy Spirit who was given to us.   Romans 5:5
Be of good courage, and he shall strengthen your heart all ye that hope in the Lord.  Psalms  31:24
Hope thou in God.   Psalm 42:5, 11
Pray God's  words back to him.   He loves that.  He says, in Isaiah 43:26,  put me in remembrance .  Do it right now.
Say to him – – You are my hope, O Lord God. Psalm 71:5
Say – –   I will hope continually and will praise you more and more.  Psalm 71:14
Say – –  You are my hiding place and my shield; but I hope in your word.  Psalm 119:114
This emphasis on hope brings us back to the last verse of the "Love Chapter"
[1 Corinthians13:13]  where hope is listed as one of the three abiding entities, faith and love are the other two.
Yes,  MY FRIEND,   my prayer for you today  is that you will rest in your hope.
I also  pray in the words of 1 Peter 3:15 that you will sanctify the Lord in your heart and be ready to give a defence/an explanation to everyone/anyone who asks you  a reason for the hope that is in you .   Answer  them in the lyrics of  James Rowe:
I was sinking deep in sin, far from the peaceful shore,
Very deeply stained within, sinking to rise  no more.
But the Master of the sea heard my despairing cry,
From the waters lifted me, now safe am I.
Souls in danger look above, Jesus completely saves.
He will lift you by his love out of the angry waves.
He's the Master of the sea;  billows His will obey.
He your Savior wants to be – – b e saved today.
Love lifted me!
Love lifted me!
When nothing else could help,
LOVE LIFTED ME!
A benediction from Romans 15:13 for your journey,
May the God of hope fill you with all joy and peace in believing
that  you may abound in hope by the power of the Holy Spirit !