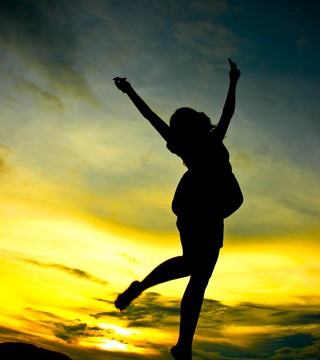 How's your movement from birth to death on this continuum that we  call Life?   Randomly floating on the reins of my mind are lines 64-5 from William Wordsworth's ODE:  Intimations of Immortality – –  "trailing clouds of glory do we come from God who is our home."  Actually,  we are moving from life to life – -that is , from fully natural living back to fully eternal living.
So, how are you marching  through  MARCH?  Are you  haltingly  stepping backward?  Are you frustratedly  marking time? Are you stoically standing in place?  Are you  going forward in baby steps?  in strides?   in leaps and bounds?
How are you matriculating through this Woman's History Month?  How are YOU marching through March?
Annually, we in the United States designate March  as a time for a month-long focus on the stellar achievements of women.  The national theme for Women's History Month 2014  is
"Celebrating Women of Courage, Character and Commitment."  This is how Haley Cutler encourages us to think about the  theme:
YOU KNOW A WOMAN OF COMMITMENT.   She is a single mother who vows to give her children the best opportunities by working more than full time, showing up for school events and still working toward advancing her education.
YOU KNOW A WOMAN OF CHARACTER.  She is the mentor who listens to, coaches and opens doors for other women.  She models ethics and empowerment and elevates the voices of our next generation of leaders.
YOU KNOW A WOMAN OF COURAGE.  She is the woman who dares to stand up for what is right, to be an ally to others and to advocate for positive change in her workplace, her church, her school, her neighborhood, her club.  Women of courage, character and commitment have changed the course of history and they continue to shape our future."
I call your attention,  here,  to such an exemplary woman  – – Mother Deborah, a  trailblazer in history.  Deborah is an outstanding  prophetess in the Bible whose activity pleased God.  She passed his intense scrutiny and was an honored model of virtue for her countrymen.  Chapter four of Judges tells us that she was a wife, mother and judge.  Reigning as the fourth judge of Israel,  she held court in Canaan under Deborah's Palm where the people of Israel sought her wisdom in matters of justice.
One celebrated occurrence / demonstration of her courage, character and commitment involves the defeat of Jabin, king of Canaan, who had oppressed the people of Israel for twenty years.   Here is what happened.  Under the power of  her prophetic function, Deborah summoned Barak and repeated to him God's detailed instructions:  In essence, take the field against Jabin's army – -commanded by Sisera, the agent of the  king's dreaded oppression – –  and God will give you the victory,  the king's  nine hundred chariots of iron notwithstanding.
When Barak refused to go into battle unless Deborah went with  him, she agreed readily but speaking prophetically again, she told him that the Lord would use a woman's hand [Jael's] to take out Sisera.  Unfortunately, there would be no glory in this victory for Barak because of his reluctance to trust in God's assurance that he would give him the battle.  In chapter five, Deborah composes one of the first songs in Hebrew literature as she and Barak celebrate their escapade that ushered in forty years of quiet existence for the land.
This episode clearly reveals the courage, character and commitment of Deborah.  She had the courage to stand for what was right- –  God's word,  to be a confidence-builder, co-strategist  and  ally to Barak,  and to advocate/fight for positive political  change for her tyrannized countrymen.  It shows her character in that she unselfishly empowered Barak to get the job done for the good of the people.  It shows her commitment, for not only did Deborah get ready and go into battle right alongside the ten companies of tribal men, she also told Barak exactly when to charge.  In her astute assessment of the battle she urged Barak, "This very day God has given you victory over Sisera.  Isn't God marching before you?"    [4:14]  Uniquely and saliently, this story  shows the God-given insight and confidence  that Deborah derived from her profoundly admirable relationship with God.
BIBLICAL TRAILBLAZER   – MOTHER DEBORAH 
NOW WHAT ABOUT YOU?  Can you reflect on women in your life who have demonstrated these same qualities?  How will you honor them?  As you ruminate, remember that imitation is a high form of commendation.  "Go, thou, and do likewise!"
Change the world through your courage, character and commitment.
In the spirit of Acts 28:27 and of 3 John 2, I pray that you will end your march through this month with an empowering encounter with Jesus, in whom we live and move and have our being.   Amen
MAINTAIN YOUR POWER- MARCHING CADENCE THROUGH MARCH, MY FRIEND!