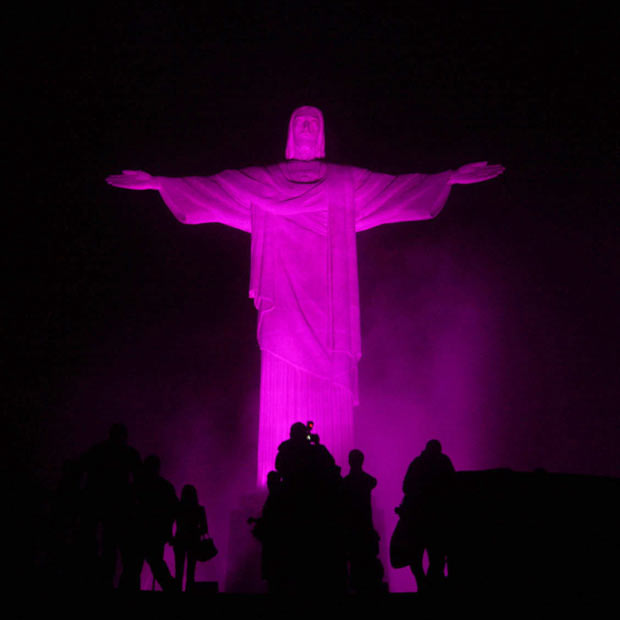 An Adaption of Psalm 91
FOR  A DEAR FRIEND
WHO THRIVED AFTER CANCER
As cancer attacked our friend, she  was already  Safely  Abiding in the Presence of God
She  is a Christian woman who dwells in the secret place of the Most High  and has the assurance that no matter what troubles beset her,  she
Shall abide , therefore, under the shadow of the Almighty.
SO WHEN CANCER STRUCK, HER BODY.
2  She SAID  of the Lord, "He is my refuge and my fortress;
He is  My God, in Him I will trust."
SHE TOLD HERSELF AND ANYONE ELSE WHO WOULD LISTEN:
3 Surely He shall deliver ME from the snare of this DREADED DISEASE,
from the snare of this perilous breast cancer
YES, HER CONFIDENCE WAS TESTED BUT SHE STAYED STRONG.
SHE TOLD HERSELF
4 He shall cover me with His feathers,
And under His wings I shall take refuge;
His truth shall be my shield and buckler.
5   I  shall not be afraid of the terror by night,
Nor of the arrow that flies by day,
6 Nor of the pestilence that walks in darkness,
Nor of the destruction that lays waste at noonday.
7   Yes!  A thousand may fall at  my side,
Yes,  And ten thousand at MY right hand;
But this evil  shall not come near me.
8 Only with  MY eyes shall I look,
And see the reward / devastation  of this  wicked disease.
SHE PROCLAIMED HER FAITH IN GOD BY EXPLAINING THAT:
9 Because I have made the Lord my refuge,
Even the Most High, BECAUSE HE IS MY dwelling place,
10 No evil shall befall ME,
Nor shall any plague come near MY dwelling;
11 For He shall give His angels charge over ME,
To keep ME in all MY ways.
12 In their hands they shall bear ME up,
Lest I dash MY foot against a stone.
SHE FELT THE POWER OF THESE WORDS OF PROMISE,
AND SHE GAINED STRENGTH FROM THEM FOR THE LONG MONTHS OF TREATMENT SESSIONS,  EVEN WHILE SHE WENT ALONE BEFORE HEADING TO WORK.  THIS WAS HER ATTITUDE, HER FEELING OF BEING UNCONQUERED BY THIS DISEASE
13 You shall tread upon the lion and the cobra,
The young lion and the serpent you shall trample underfoot.
14 "Because SHE has set HER love upon Me, therefore I will deliver HER;
I will set HER on high, because She has known My name.
15 S   She shall call upon Me, and I will answer HER;
I will be with HER IN THIS SICKNESS;
I will deliver HER and honor HER.
16 With long life I will satisfy HER,
And show HER My HEALING  salvation."
SHE IS INDEED A SURVIVOR! ENJOY YOUR CELEBRATION!