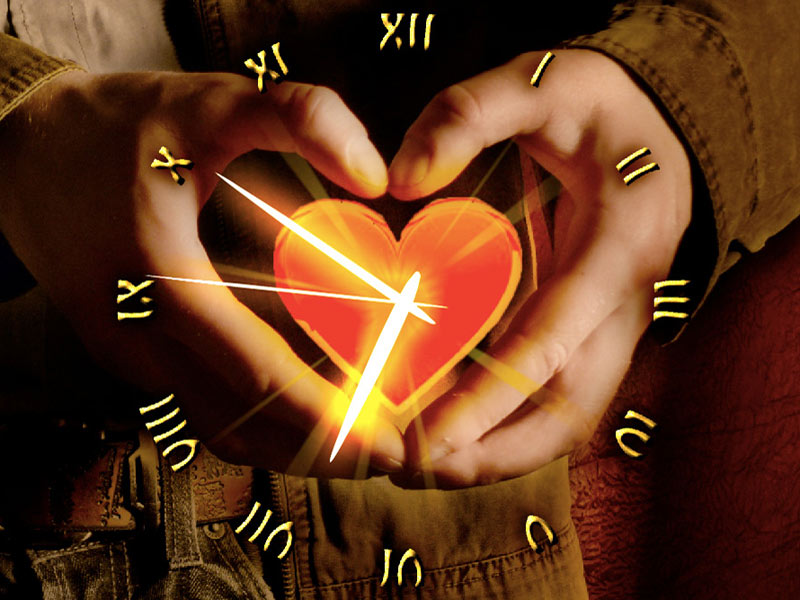 Valentine's Day! Yes, love is in the air, on the web, definitely in the stores. At this time our cultural awareness impels most of us – – believers and non-believers alike– to embrace the same affinity – -LOVE. By consensus, no one expresses the expansiveness of one person's love for another human being better than Mrs. Elizabeth Barrett Browning. Here her rhetorical question and answer:
How do I love thee? Let me count the ways.
I love thee to the depth and breadth and height
My soul can reach, when feeling out of sight
For the ends of being and ideal grace.
I love thee to the level of every day's
Most quiet need, by sun and candle-light.
I love thee freely, as men strive for right;
I love thee purely, as they turn from praise.
I love thee with the passion put to use
In my old griefs, and with my childhood's faith.
I love thee with a love I seemed to lose
With my lost saints. I love thee with the breath,
Smiles, tears, of all my life; and, if God choose,
I shall but love thee better after death.
Anyone who is the object of such well-spoken affection –whoever he/she may be—must be over-flabbergasted to receive it. Wouldn't you be? And what about the author? From what well of expressive largess does such deep emotion spring? Phenomenal!
Lest we get too absorbed in Elizabeth Browning's titillating expression of her love for her beloved husband, Robert Browning – –
and
Lest we overspend our time , examining our own personal coterie of special friends searching for THE one person upon whom we will dotingly lavish such exalted expression – –
Before we become so engrossed – -this seems to me to be a good time to recall the admonition of Apostle Paul: Don't be conformed to the world. He reminds us that believers are to think differently. [Romans 12:1-2] Therefore, let us renew our minds about the topic of love. Ever wonder how many times the word LOVE appears in the Bible? Or what Jesus had to say about love? To begin with, notice that he explains how God, himself, set the example for demonstrating love, for Jesus asserts in John 3:16 that God "S O" loved the world that he gave. Here, love motivates God, the lover of mankind, to give his best gift to the loved ones. This
"S O" kind of love: That is deeply profound, too much love for most of us. And it is indiscriminate! Don't we find it acceptably easier to love some persons more than others? What about those we "feed with a long-handled spoon" because hey have hurt us? And how about those whom we just lump together as "people"? Is he saying – – same degree of love motivation for all persons? What about the "less fortunate"? Isn't targeted financial beneficence enough for "these people"? Won't giving of our finances – -especially if we add portions of our time and talents – -to charitable organizations satisfy the world's standards? Maybe.
According to James, however, believers must fulfill the requirements of the "royal law." He insists:
8 If you really fulfill the royal law according to the Scripture, "You shall love your neighbor as yourself," you do well; 9 but if you show partiality, you commit sin, and are convicted by the law as transgressors. [James 2: 8-9]
Believers must satisfy this royal law by loving SO much in the spirit of the love demonstrated by God as referred to above. We must exhibit the "S O " kind of love to our neighbor. WHO, THEN, IS OUR NEIGHBOR? A neighbor is anyone we discover or who comes into our path and who can benefit from our personal attention and/or largess.
Yes, love is a basic Christian tenet. Jesus even summarizes the entire Ten Commandments [Exodus 20:1-17] as LOVE: love God and love your neighbor. [Matthew 22:36-38] A neighbor is anyone we can love by giving, by sharing.
Jesus teaches this essence in his parable of the Good Samaritan [Luke 10:25-27], where a traveler interrupts his journey to attend to the needs of a severely beaten person whom he encounters. He gives compassion, time, resources and finance to someone in need whom he does not know. In a few words, he loves. Isn't Jesus teaching here again, that believers must extend/give their love indiscriminately to our neighbors? And that we must love each neighbor with the same kind of love we have for ourselves?
Further, Jesus teaches us about this kind of neighborly sharing in his parable about a feast in which the host sends messengers out into the "neighborhood" to convince unlikely attendees to come enjoy his hospitality. The host prepares to share with others by: sending out save the date notices, making preparations, then when all things were ready, issuing the formal invitation. Consider this host's determination to share as recorded in Luke 14:22-24:
22 "'Sir,' the servant said, 'what you ordered has been done, but there is still room.' 23 "Then the master told his servant, 'Go out to the roads and country lanes and compel them to come in, so that my house will be full. 24 I tell you, not one of those who were invited will get a taste of my banquet.'"
But even more instructive for me concerning sharing is Jesus' parable about the Rich man and the beggar, Lazarus.
19 "There was a rich man who was dressed in purple and fine linen and lived in luxury every day. 20 At his gate was laid a beggar named Lazarus, covered with sores 21 and longing to eat what fell from the rich man's table. Even the dogs came and licked his sores.
22 "The time came when the beggar died and the angels carried him to Abraham's side. The rich man also died and was buried. 23 In Hades, where he was in torment, he looked up and saw Abraham far away, with Lazarus by his side. 24 So he called to him, 'Father Abraham, have pity on me and send Lazarus to dip the tip of his finger in water and cool my tongue, because I am in agony in this fire.'
25 "But Abraham replied, 'Son, remember that in your lifetime you received your good things, while Lazarus received bad things, but now he is comforted here and you are in agony. 26 And besides all this, between us and you a great chasm has been set in place, so that those who want to go from here to you cannot , nor can anyone cross over from to us. 27 "He answered, 'Then I beg you, father, send Lazarus to my family, 28 for I have five brothers. Let him warn them, so that they will not also come to this place of torment.' 29 "Abraham replied, 'They have Moses and the Prophets; let them listen to them.' 30 "'No, father Abraham,' he said, 'but if someone from the dead goes to them, they will repent.' 31 "He said to him, 'If they do not listen to Moses and the Prophets, they will not be convinced even if someone rises from the dead.'"
Lazarus was in the rich man's neighborhood. But the rich man ignored Lazarus. Forget about his inviting Lazarus to dine sufficiently with him , this rich man didn't even offer Lazarus the CRUMBS from his sumptuous table. Certainly the rich man had enough and to spare. He seems more bloated with insensitivity than with food.
What about us ? Are we equally as insensitive of those in our neighborhood who would be satisfied with the crumbs from OUR tables? I will admit that giving the "S O" kind of love requires the spiritual fortitude to which some of us believers still aspire. However, we can make the intermediate step that will lead us toward that hallowed state. For now, let's just focus on the table in the parable: the overflow of crumbs. What about the table God has set before each of us? Are there crumbs that a neighbor would gratefully receive? Do we have enough to share? If we have anything at all – –money, time, talent, influence, whatever- – then we have enough to share! We do!
Now the question is for me and for you: What are you doing with YOUR crumbs?
Finally, let's pray now that the Holy Spirit will guide us to those in our neighborhood to whom we can demonstrate our love by sharing.
My friend, on your journey this week, may you dare to love your neighbor by sharing , even if only the crumbs!
HAPPY VALENTINE'S DAY!