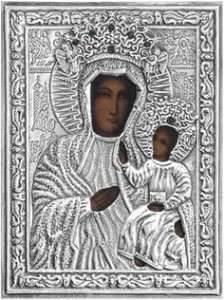 In in this post-Christmas season, anticipation of a new calendar year in which we symbolically turn a page" on our journey /life  may be lackluster.  Feeling this way, some of us  may be anticipating, dreading, longing to quickstart, wanting to skip, the next 365 days.  In this case, I suggest that we walk around in Job 23:10 in order to regain our Godly swagger. Praying in the spirit of this scripture will transport us to a position of power:
       He knows the way that I take;
       when he has tried me,
       I shall come forth as pure gold.
In the recent pre-Christmas season, we focused on the birth of Jesus, i.e., on Joseph and Mary's stable drama.   After three days' travel by donkey over mountainous terrain from Nazareth to Jerusalem,  Joseph and his espoused wife, Mary, settled for a space in a stable because they found no room available in the inn.  Apparently, Joseph and Mary's child was born into the world under circumstances where stable animals were the only available witnesses.  Their stable drama ended joyously with their showing off their new baby to  some shepherds.  Having received the annunciation and then been directed by the angels,  the shepherds  got to the stable- –  actually a cave Joseph and Mary  shared with the animals  – – and saw Baby Jesus.  These first recorded visitors  left to tell the story and spread the good news of the miraculous baby, born to be the Prince of Peace.
Now, I want to tell you "the rest of the story,"  as radio personality, Paul Harvey, would say.
TABULA RASA:  MARY'S MUSINGS about the FUTURE OF HER CHILD
According to Luke 2:12-20, Mary kept all these things, and pondered them in her heart.  2000 Years later, we know as much of the rest of the story as is recorded in the Bible.  We know what future events will occur in the life of this child.
WE KNOW THAT  –  When this baby is eight days old, he will be circumcised and named Jesus [Luke 2:21].   A few weeks later, his parents will bring him to the temple to present him to the Lord [vv. 22-27].   Two witnesses at his confirmation, Simeon and Anna [vv.  28-30 and 35-37],  will confirm his divinity.
WE KNOW THAT   –  wise men  from the east will bring gifts of gold, frank incense and myrrh [Matthew 2:11].  Myrrh, a special sign of royalty, will be involved on three significant occasions in the life of Jesus.  First, the gift of myrrh at his birth suggests divinity also because this well-known gum resin extraction was used as an ingredient of the holy anointing oil.   The second gift of myrrh will occur when Jesus is suffering on the cross and is offered a  drink of wine mixed with myrrh [Mark 15:22].  Women offered this pain-killing narcotic to prisoners who were crucified.   Jesus will refuse it.  The last incident  will occur when Pilate grants the unusual request of Nicodemus and Joseph of Arimethea for the body of Jesus after his death by crucifixion.  They will provide seventy-five pounds of myrrh and aloes, customary for royal burials, to embalm Jesus [John19:38-40].
 WE KNOW THAT     – At the age of twelve,  Jesus will be found in temple,  confounding the rabbis  [Luke 2:41-43]
WE KNOW THAT     –     Eighteen silent years will elapse when we can infer his normal progression from childhood into adulthood [Luke 2:52].
WE KNOW THAT     –     Jesus will begin his ministry at the age of thirty.  Between the ages of thirty-one and thirty-three, he will experience a year of inauguration, then a year of  ministry/popularity, and a final year of opposition [The Gospels, passim].
WE KNOW THAT    –   After a passion-filled week,  Jesus will be crucified on an old, rugged cross to accomplish atonement for sin and reconciliation between God and man.  He will bring peace.
Yes, we now know the rest of the story, BUT  Mary could only ponder  in her heart the events surrounding the birth of her first child [Luke 2:19].  She may have renewed her vow of submission to the angel's annunciation [Luke 1:38].
A MOTHER'S PRAYER FOR HER NEWBORN
LORD,  I thank you for this child whom I cradle before you.  I ponder in my heart as did Mary  about  my child's future.  Yet you assure me that this baby is fearfully and wonderfully made [Psalm 139:14].
 Teach me how to implant that same assurance in her.
Help me to keep that confidence strong in myself so that I may show  her how you will strengthen her  steps from childhood to tweenhood,  , and  through her doubting teenage years  on into adulthood.
LORD,  please let the unconditional love I lavish on her lead her to trust, then rely on the love of her heavenly Father who will not let her go—NO MATTER WHAT CIRCUMSTANCES OR PEOPLE IMPINGE ON HER LIFE.
FATHER,   at the set time, cause/help me to confidently let her begin fulfilling the purpose for which she has been born.  May I have the assurance of Mary:  Whatever she says to you, do it [John2:5].
LORD, please let me me be a reliable/nourishing   asset in her life all her life—a loving, /concerned /supportive mother from this cradle for as long as we live on earth.
Father ,I thank you for your faithfulness.
Amen
God bless you on your journey!